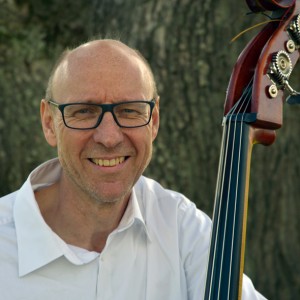 Velkommen til Bjørn "Bønne" Petersens portfolio.
Bjørn er lektor på Det Jyske Musikkonservatorium (DJM) og adjunkt på Center for Music in the Brain. Hans fag omfatter bl. a. sammenspilsledelse, rotation, arrangement, baspædagogik, musikteknologi og portfoliometode. Han varetager desuden formidling og tilrettelæggelse af konservatoriets forsknings- og udviklingsaktiviteter.
Bjørn er også bassist, arrangør og komponist.
I 2011 afsluttede Bjørn sit PhD-projekt med afhandlingen Advances in Music and Speech Perception After Cochlear Implantation. PhD-projektet fandt sted i et samarbejde mellem DJM og Center for Funktionelt Integrativ Neurovidenskab (CFIN) ved Aarhus Universitet.
Lyt til Bjørns basjingle, måske gør den dig i godt humør.